4 documents.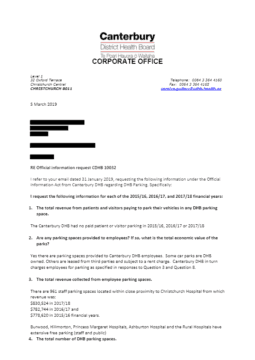 Information about the costs and revenue of Canterbury DHB car parking services.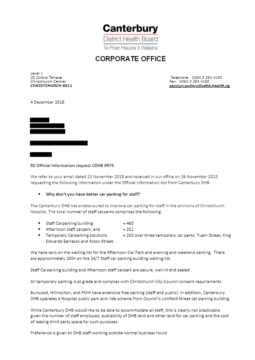 Why don't you have better car parking for staff?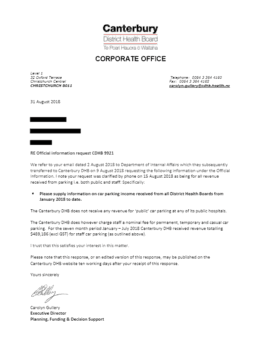 Revenue received by DHB from car parking charges.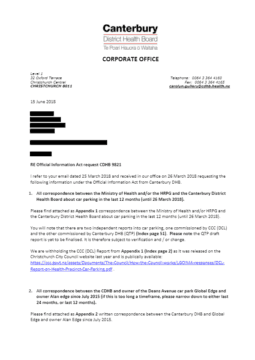 All correspondence between CDHB and Moh re car parking in last 12 months. And correspondence with Alan Edge in last 12 months
Showing 1-4 of 4 results, page 1 of 1.
Page last updated: 29 March 2019