5 documents.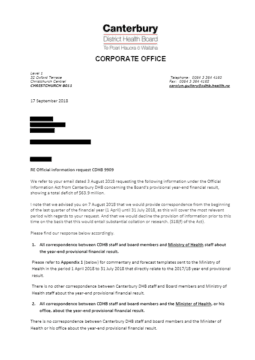 Correspondence between CDHB and Ministry and Minister of Health re the year end provisional financial result 2017/18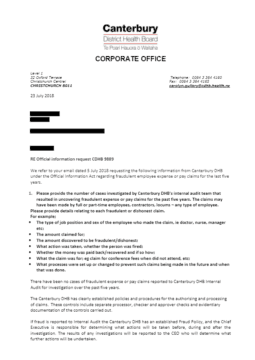 Fraudulent employee expense and pay claims investigated for the past five years.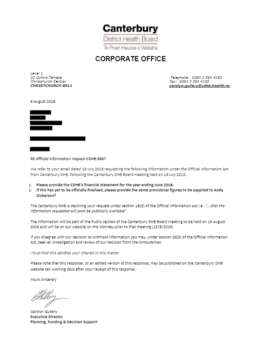 CDHB Financial statement year ending June 2018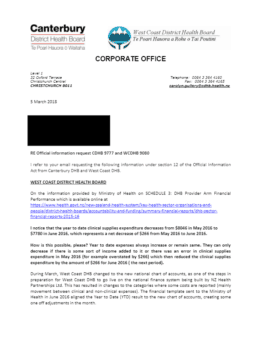 The Year to date clinical supplies expenditure decreases from $8046 in May 2016 to $7780 in June 2016. How is this possible.
Canterbury District Health Board (CDHB) has undertaken a benchmarking exercise in which its expenditure per capita in a range of service areas in 2009/10 and 2015/16 is compared with the equivalent national average expenditure for that financial year.
Showing 1-5 of 5 results, page 1 of 1.
Page last updated: 21 October 2018