9 documents.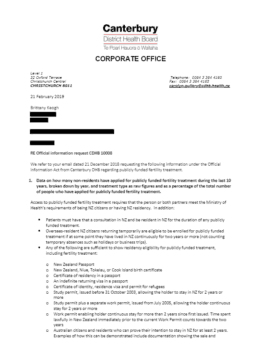 information about publicly funded fertility treatment during the last ten years.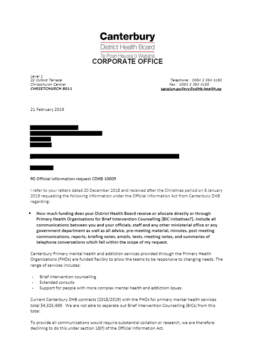 How much funding does your DHB receive or allocate directly through Primary Health Organisations for Brief Intervention Counselling BICs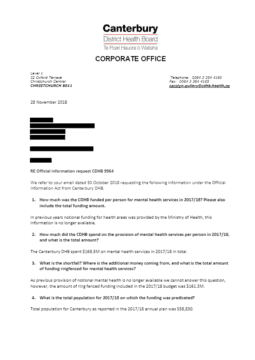 How much was the DHB funded per person for mental health services 2017/2018.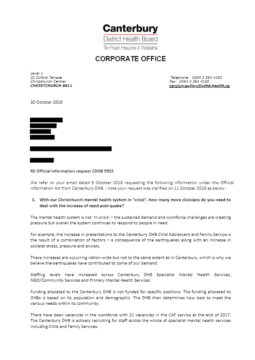 Request regarding staffing and funding for mental health services in Canterbury.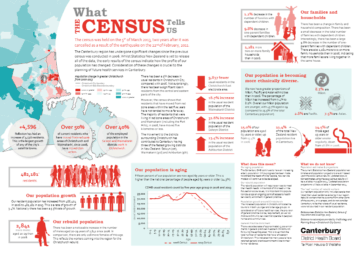 What the Census Tells Us is a quick snapshot of the latest census data available.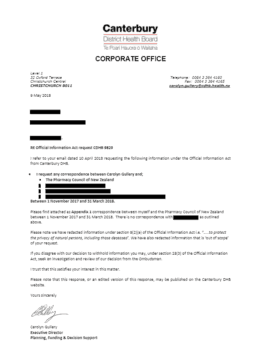 Correspondence with the Pharmacy Council of New Zealand between 1 November 2017 and 31 March 2018.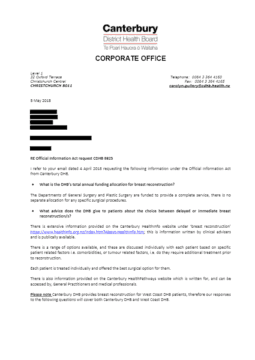 What is the DHB's total annual funding allocation for breast reconstruction? What advice does the DHB give to patients about…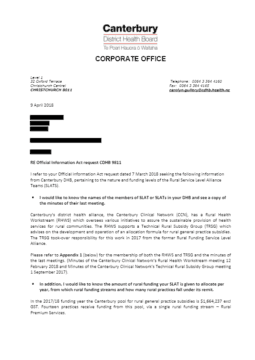 Nature of and funding levels of the Rural Service Level Alliance Teams.
Canterbury District Health Board (CDHB) has undertaken a benchmarking exercise in which its expenditure per capita in a range of service areas in 2009/10 and 2015/16 is compared with the equivalent national average expenditure for that financial year.
Showing 1-9 of 9 results, page 1 of 1.
Page last updated: 8 March 2019