6 documents.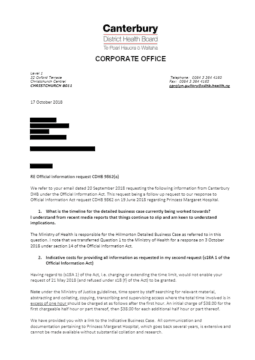 Request for time frame for release of Hillmorton detailed business case.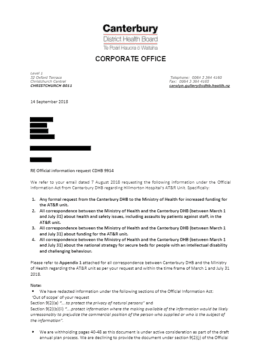 All correspondence between CDHB and Ministry of Health re Hillmorton AT&R Unit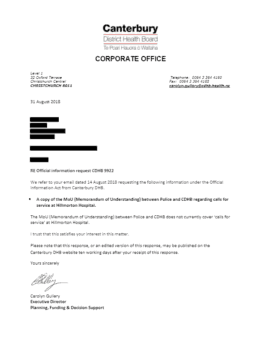 Memorandum of Understanding between CDHB and Police regarding calls for service at Hillmorton Hospital.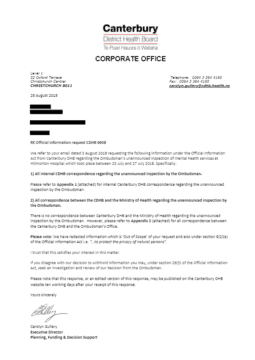 Ombudsman's unannounced inspection of mental health services at Hillmorton Hospital July 2018.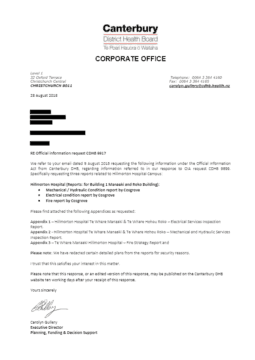 Hillmorton Hospital Building reports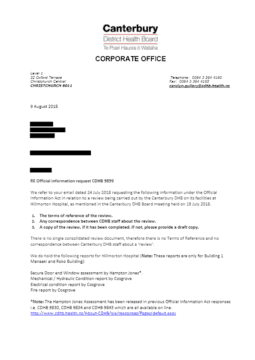 Review of facilities at Hillmorton Hospital Campus.
Showing 1-6 of 6 results, page 1 of 1.
Page last updated: 31 October 2018