11 documents.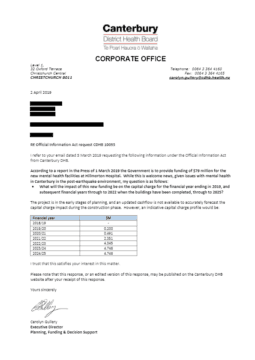 Re $79 million for the new mental health facilities at Hillmorton Hospital. Impact of this new funding on the capital charge.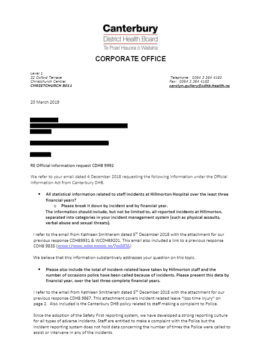 Staff assaults at Hillmorton Hospital over last three years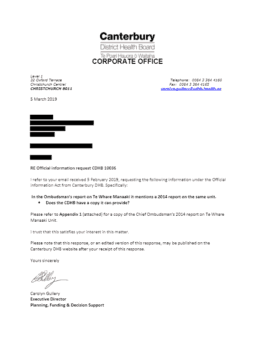 Request for a copy of the Chief Ombudsman's 2014 report on the Te Whare Manaaki Unit.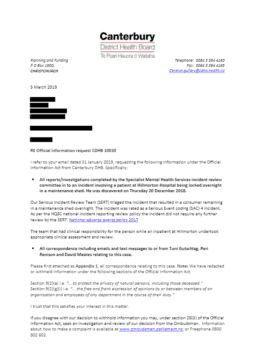 Information about the Specialist Mental Health Services incident involving a patient at Hillmorton Hospital being locked overnight in a maintenance shed in December 2018.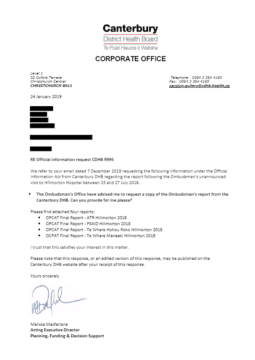 A copy of the Ombudsman's report following unannounced inspection at Hillmorton Hospital from 23-27 July 2018.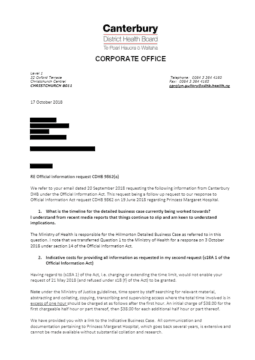 Request for time frame for release of Hillmorton detailed business case.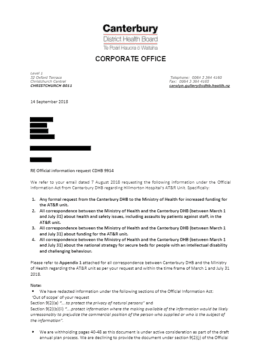 All correspondence between CDHB and Ministry of Health re Hillmorton AT&R Unit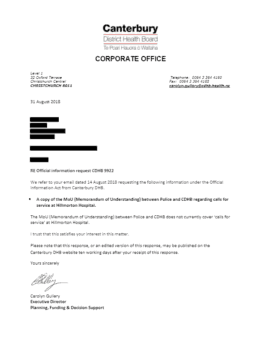 Memorandum of Understanding between CDHB and Police regarding calls for service at Hillmorton Hospital.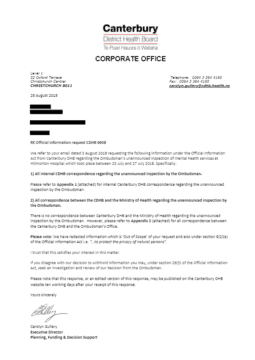 Ombudsman's unannounced inspection of mental health services at Hillmorton Hospital July 2018.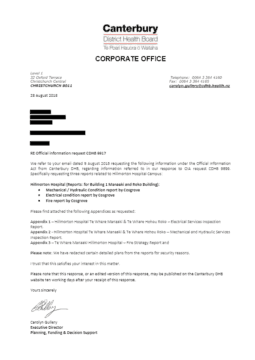 Hillmorton Hospital Building reports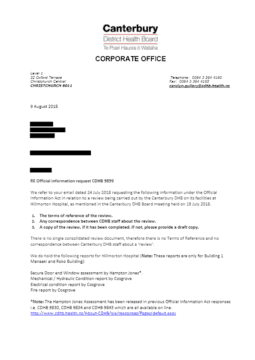 Review of facilities at Hillmorton Hospital Campus.
Showing 1-11 of 11 results, page 1 of 1.
Page last updated: 23 April 2019