3 documents.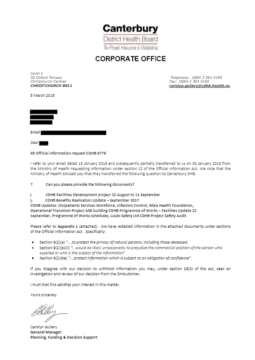 CDHB Facilities Developmentproject 22/8/2017 – 11 September 2017 and CDHB Benefits Realisation Update September 2017.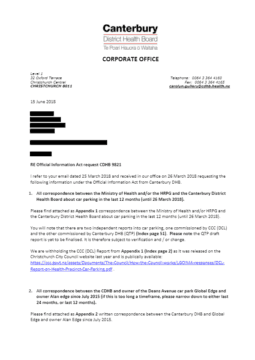 All correspondence between CDHB and Moh re car parking in last 12 months. And correspondence with Alan Edge in last 12 months
Population forecasts for Canterbury DHB area. Reports on hospital beds for Christchurch Hospital.
Showing 1-3 of 3 results, page 1 of 1.
Page last updated: 25 October 2018