5 documents.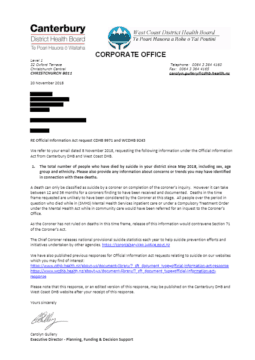 Suicide clusters and spikes since May 2018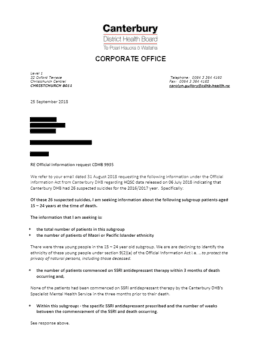 HQSC data released indicating that Canterbury DHB had 26 suspected suicides for the 2016/2017 year.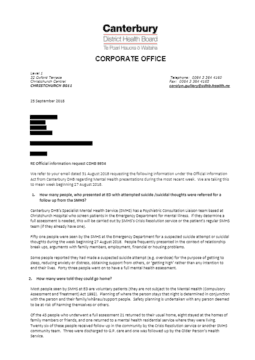 Number of people who presented at ED with attempted suicide or suicidal thoughts who were referred for a follow up from SMHS.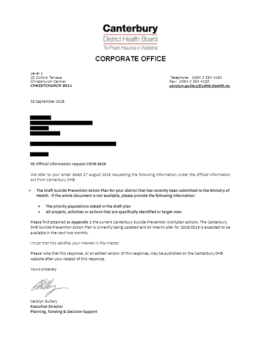 The Canterbury DHB Draft Suicide Prevention Action Plan.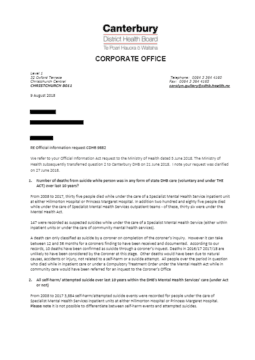 Records of all suicides, attempts at suicide, suspected suicides, deaths and self-harm while in state care both in general…
Showing 1-5 of 5 results, page 1 of 1.
Page last updated: 29 November 2018