7 documents.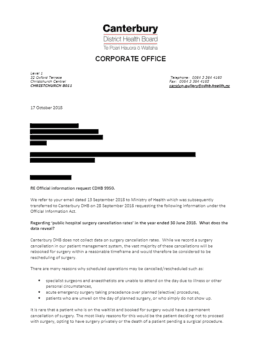 Surgery cancellation rates in year ending June 2018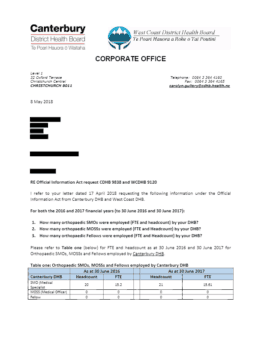 SMOs, MOSSs and Fellows employed by CDHB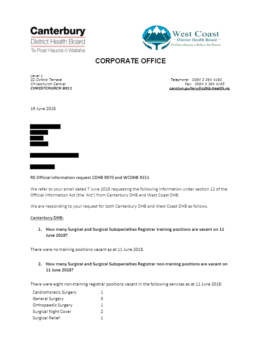 Surgical and Surgical Subspecialties Registrar training positions vacancies…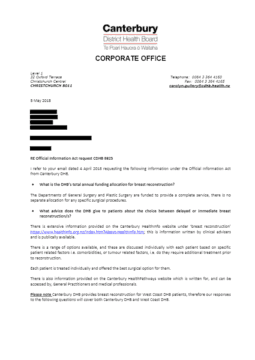 What is the DHB's total annual funding allocation for breast reconstruction? What advice does the DHB give to patients about…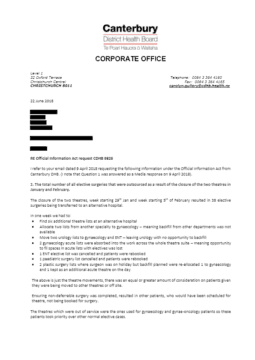 The total number of all elective surgeries that were outsourced as a result of the closure of the two theatres…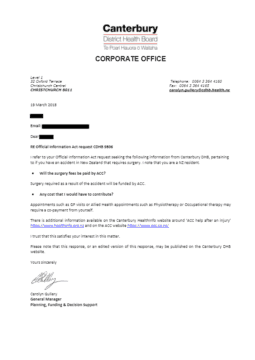 Will surgery fees for an accident in NZ be paid by ACC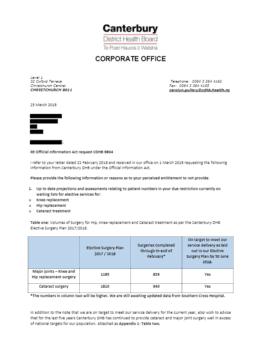 Projections and assessments relating to patient numbers for Knee, Hip and cataract treatment.
Showing 1-7 of 7 results, page 1 of 1.
Page last updated: 5 December 2018