5 documents.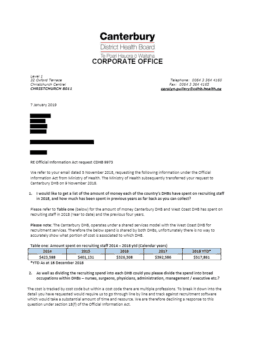 Amount spent on recruiting staff in 2018 compared to previous years. Occupations. Total salary spend for each occupation.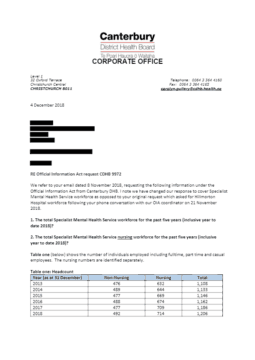 The total SMHS workforce for past five years. Nursing workforce same time frame. Total resignations same time frame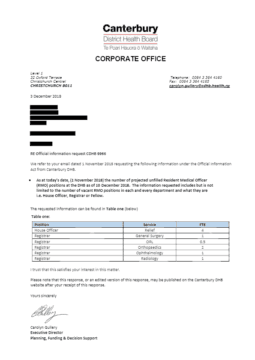 The number of projected unfilled Resident Medical officer (RMO) positions at the DHB as of 10 December 2018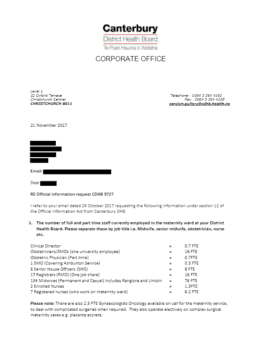 Maternity Ward – Number of staff employed, vacancies and any reports or information regarding staffing problems within the…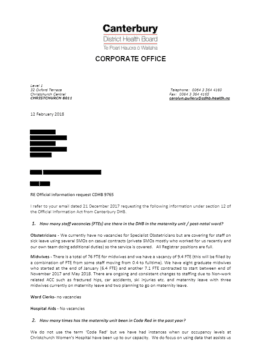 CDHB Maternity Unit – staff vacancies, how often has the unit been code red in past year.
Showing 1-5 of 5 results, page 1 of 1.
Page last updated: 15 February 2019