4 documents.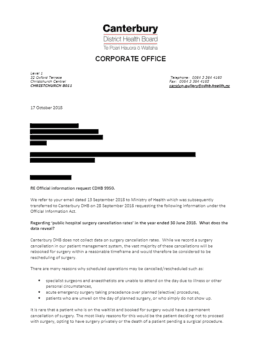 Surgery cancellation rates in year ending June 2018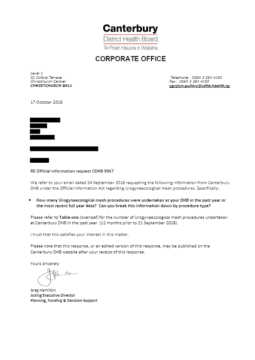 Number of Urogynaecological mesh procedures undertaken in past year.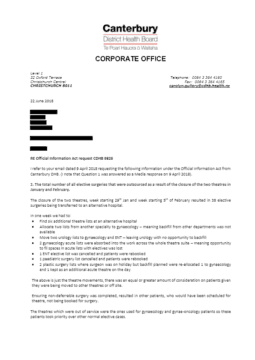 The total number of all elective surgeries that were outsourced as a result of the closure of the two theatres…
Population forecasts for Canterbury DHB area. Reports on hospital beds for Christchurch Hospital.
Showing 1-4 of 4 results, page 1 of 1.
Page last updated: 5 December 2018