2 documents.
The number of children eligible for the free dental service in CDHB's coverage area for 2015, 2016, 2017 and 2018.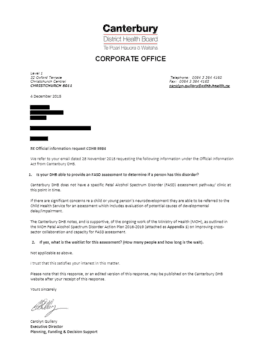 Is your DHB able to provide an Fetal Alcohol Spectrum Disorder (FASD) assessment to determine if a person has this disorder?
Showing 1-2 of 2 results, page 1 of 1.
Page last updated: 21 January 2019