15 documents.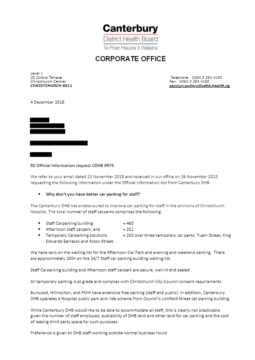 Why don't you have better car parking for staff?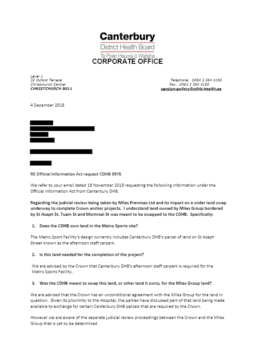 Regarding the judicial review being taken by Miles Premises Ltd and its impact on a wider land swap underway to complete Crown anchor projects.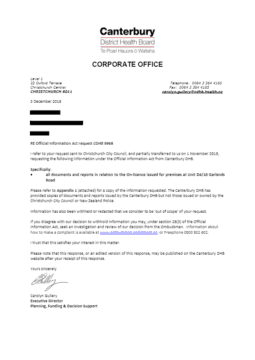 All documents and reports in relation to the On-licence issued for premises at Unit D4/10 Garlands Road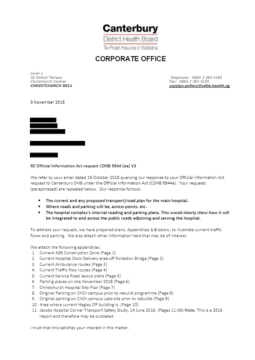 The current and any proposed transport / road plan for Christchurch Hospital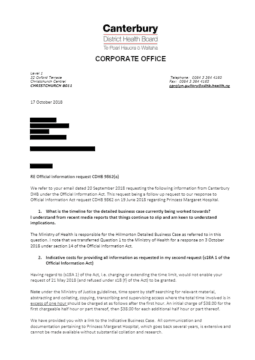 Request for time frame for release of Hillmorton detailed business case.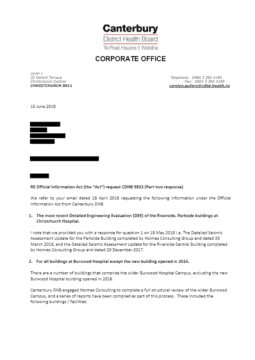 The most recent detailed seismic assessments for Burwood Campus except the new building.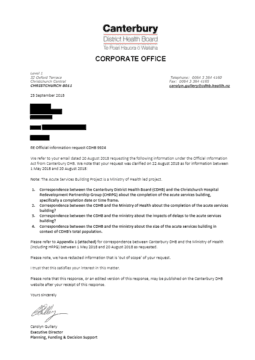 Correspondence between Canterbury DHB and HRPG and Ministry of Health regarding the Acute Services Building.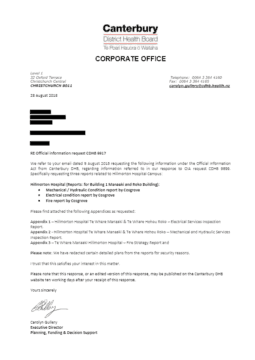 Hillmorton Hospital Building reports
What is being done about the new CDHB facilities still being built? When will these be completed?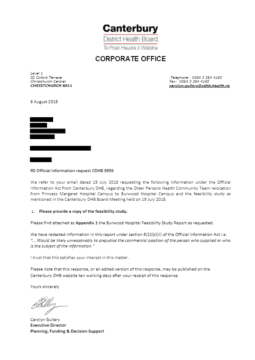 Older Persons Health Community Team relocation from PMH to Burwood Hospital Campus Feasibility Study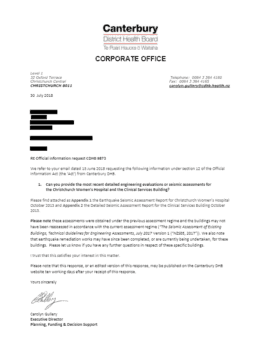 The most recent Detailed Seismic Assessments for Christchurch Womens Hospital and Clinical Services Building.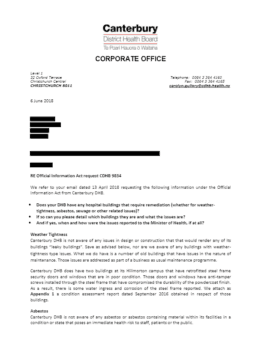 Does the CDHB have any hospital buildings that require remediation (whether for weather-tightness, asbestos, sewage or other…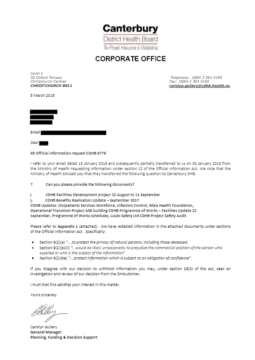 CDHB Facilities Developmentproject 22/8/2017 – 11 September 2017 and CDHB Benefits Realisation Update September 2017.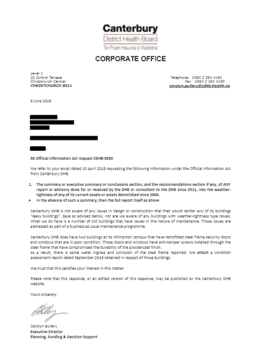 Reports or advice received into the weather tightness of current assets or those demolished since 2004.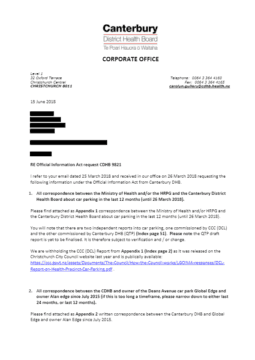 All correspondence between CDHB and Moh re car parking in last 12 months. And correspondence with Alan Edge in last 12 months
Showing 1-15 of 15 results, page 1 of 1.
Page last updated: 19 December 2018