7 documents.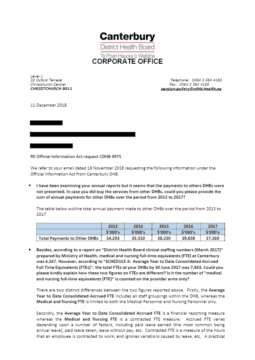 Information about payments to other DHBs over the period from 2013 to 2017 and information about clinical staffing numbers.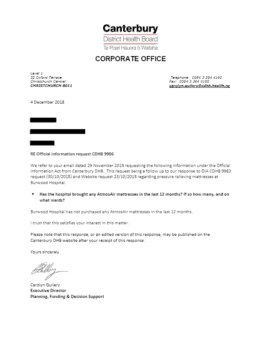 Has Burwood Hospital bought any AtmosAir mattresses in the last 12 months?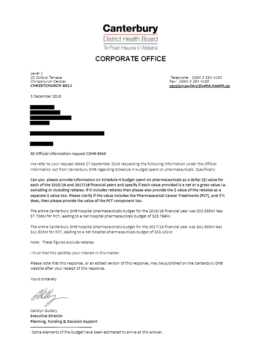 Please provide information on Schedule H budget spent on pharmaceuticals 2015/16 and 2017/18
Costs associated with Board and staff christmas parties December 2017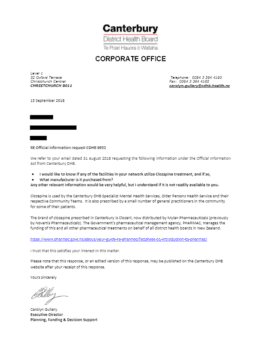 Does DHB utilise Clozapine treatment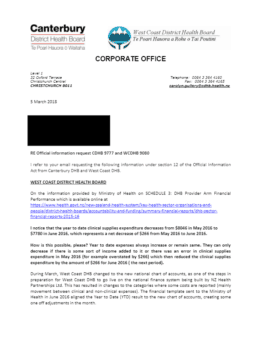 The Year to date clinical supplies expenditure decreases from $8046 in May 2016 to $7780 in June 2016. How is this possible.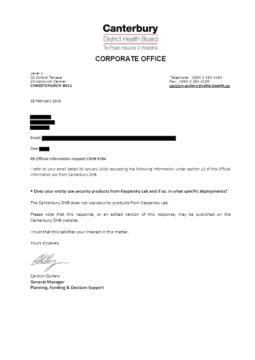 Does your entity use security products from Kaspersky Lab and if so, in what specific deployments?
Showing 1-7 of 7 results, page 1 of 1.
Page last updated: 22 January 2019