5 documents.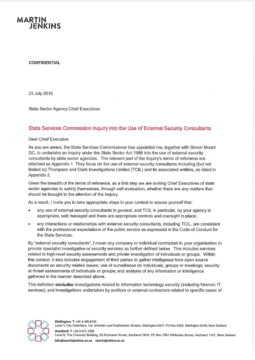 State Services Commissioner request for information regarding the use of external security consultants by Canterbury DHB.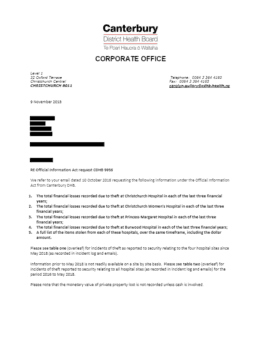 The total financial losses recorded due to theft at Canterbury DHB Hospital sites last three financial years.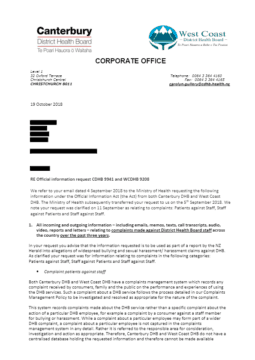 All information re complaints made over last three years: Complaints: Patients against Staff, Staff against Patients and Staff against Staff.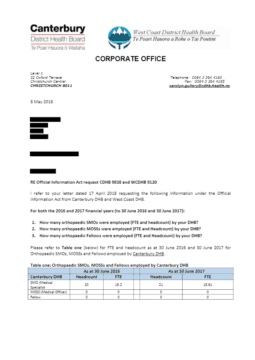 Breakdown of reported assaults on staff and patients in mental health facilities (including forensic facilities) dating back to…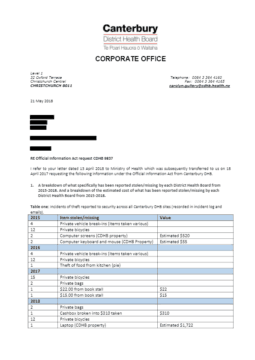 Property reported stolen or missing across CDHB sites between 2015-2018
Showing 1-5 of 5 results, page 1 of 1.
Page last updated: 18 December 2018