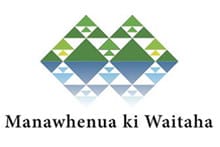 The Manawhenua Ki Waitaha (MKW) board was established to ensure manawhenua have oversight and influence on the decision making of the Canterbury District Health Board.
Tihei Mauri Ora!
Ka tū tonu ahau ki te Manawhenua o Waitaha.
Ka titiro atu ki ka mauka kōrero o kā hapū maha.
Mai i Kaikōura, Tūāhuriri, whiti atu ki Wheke, Koukourārata,
tae atu rā ki Wairewa, Ōnuku, tae noa ki Taumutu.
He mihi nunui tēnei ki a koutou kua tatū mai nei ki te rohe o Kāi Tahu, Kāti Māmoe me Waitaha hoki. Ka maumahara mātou ki a rātou
kua mene atu ki te ao wairua,
ki te ao mamae kore.
Nō rerira, āpiti hono, tātai hono, koutou te huka mate ki a koutou.
Āpiti hono tātai hono, tātou te huka ora ki a tātou, tēnā ra koutou katoa.
English version
I sneeze, tis the breath of life!
I stand upon the prestigious filled land of Waitaha. I gaze upon the talking mountains of the many sub-tribes. From Kaikoura to Tūāhuriri rising up to Wheke and Koukourarata to Wairewa and Ōnuku and finally to Taumutu.
This is a greeting to you who have settled in the region of Kai Tahu, Kati Mamoe and Waitaha descendants. We remember those who have departed to the spiritual world, to the world of no more pain.
Therefore, let you of the living dead be joined to each other. Let us of the living be joined to the world of the living, greetings to you all.
Tino Rangatiratanga – Mō tātou, ā, mō kā uri a muri ake nei!
I puta mai i tēnei whakataukī, ngā moemoea o ngā tipuranga o Ngāi Tahu e heke mai nei. Mai tēnei whakataukī ka puta, he tirohanga whakamua o te iwi, "Ko Ngāi Tahu, rua mano rua tekau ma rima".
​​Te Rūnanga o Kaikōura Trustee: ​Jaana Kahu
​Te Ngāi Tūāhuriri Rūnanga Trustee: ​​Michelle Turrall
Ōnuku Rūnanga Trustee: ​Wendy Dallas-Katoa
Ōnuku Rūnanga Alternate: ​Ngāio Tuari
​Te Taumutu Rūnanga Trustee: ​Toriana Hunt
Te Hapū o Ngāti Wheke Trustee: Tumanako Stone-Howard
​Te Hapū o Ngāti Wheke Alternate: ​ Christina Henderson
Te Rūnanga o Koukourārata Trustee: ​Ngaire Briggs
Te Rūnanga o Koukourārata Alternate: Elizabeth Cunningham
​Wairewa Rūnanga Trustee: ​Ana Rolleston
​Wairewa Rūnanga Alternate: ​Maire Kipa
The New Zealand Public Health & Disability Act 2000 requires District Health Boards (DHBs) to establish and maintain processes that enable Māori to participate in and contribute to strategies for Māori health improvement.
Although the legislative requirements are fairly permissive about what form these processes should take, many DHBs have formalised their relationship with local Iwi through an Iwi Relationship Board. This is the case for the Canterbury District Health Board.
Wendy Dallas-Katoa, Chair of Manawhenua Ki Waitaha, says this is why the group was established.
"The Board was established to ensure that manawhenua have oversight and influence on the decision making of the Canterbury District Health Board," says Wendy.
"The membership of the Board is determined by local Papatipu Rūnanga and it is our job to ensure the DHB are effectively engaging with Māori and creating policies to reduce health inequalities for Māori," she says.
Within Canterbury, Manawhenua Ki Waitaha has been set up to represent the needs of local Māori.
Broadly speaking, the aims of Manawhenua Ki Waitaha are to:
Work to improve health outcomes for Māori;
Shape Canterbury DHB policy to better represent the needs of Māori;
Ensure the DHB is working to reduce health inequalities for Māori;
Advocate for greater health literacy;
Hold the DHB to account;
Co-ordinate scholarships for Māori and Pacific peoples.
Manawhenua Ki Waitaha works by engaging across all DHB groups, teams and statutory bodies, ensuring there is appropriate representation or reporting back from each group. Manawhenua Ki Waitaha also ensures local and Māori issues are always expressed to the DHB.
Enhance and facilitate the health of Māori people
Take part at local and national level advancing the wellbeing of Waitaha Māori
Promote and safeguard health, safety, social welfare of all local Māori
Monitor disparities and inequalities in health outcomes
Promote assistance and care for the sick and infirm
Promote education about health issues affecting Māori
Representation on boards, councils, schools, community organisations
Improve health aspirations for Māori community groups
Manawhenua Ki Waitaha established 15 years ago and became a Charitable Trust in 2012
In 2015 Manawhenua Ki Waitaha signed a Treaty-based relationship agreement with Canterbury DHB
In 2016 Manawhenua Ki Waitaha signed two Canterbury DHB contractual agreements to provide services
In 2017 Manawhenua Ki Waitaha has 7 mandated representatives of Papatipu Rūnanga o Waitaha
In 2017 Manawhenua Ki Waitaha has 24 mandated representatives on health komiti
In 2017 Manawhenua Ki Waitaha has 6 Trustees currently on other komiti In 2016/2017 Manawhenua Ki Waitaha ​contracted an Administrative Consultant and Kaiāwhina
Relationships
Manawhenua Ki Waitaha ​ has as one of our responsibilities is to appoint Mā​ori​ ​representatives onto Canterbury DHB and community groups pertaining to health. One of the organisations we collaborate with is Canterbury Clinical Network.
Relationship Chart
Download a copy of the MKWT Relationship Chart April 2019 (250KB, PDF)
This is the Manawhenua Ki Waitaha Trust (MKWT) Board's activity to date.
Three priorities to date reflected throughout CDHB's Māori Health Plan which MKWT endorses – Mental, Child and Oral Health.
MKWT has added oral heath as a priority and will work with the oral health team to facilitate their priorities to establish an oral health CCN SLA. Gail McLauchlan and Ngaire Briggs have been endorsed to this group to give a Māori perspective.
MKWT will work with CDHB and Ngāi Tahu to review and establish a Te Reo Policy to sit across the Canterbury DHB.
MKWT continues to work with a positive working relationship through a number of avenues. Dr Ramon Pink sits on the CCN ALT and also Chairs the Māori Caucus group. This group is made up of key Māori who give a Māori perspective across each work stream or SLA in the CCN. MKWT closely monitors the work that has been done and supports all the above groups.
MKWT is made up of the seven Papatipu Rūnanga catchment. We support the health and wellbeing arm of Ngāi Tahu and the work it does within oranga tamariki and kaumātua. We look forward to participating in the health summit in May at Tūāhuriri.
MKWT supports Te Kāhui o Kakakura (R​ūnanga Chairs/Representatives) by having a representative sitting on the Greater Health Christchurch, and reports back to Te Kāhui o Kakakura.​
In January MKWT held its strategic planning hui. The hui agreed on nine priorities for the year 2018/2019 and that these key priorities will be continued to be worked on by Trustees of MKWT. ​
Facilities development group continues as a key group around the rebuild of the outpatient and hospital sites. MKWT continues to play a key role with kaumātua to the CDHB Maurice Gray as well as Puamiria Parata-Goodall to look at cultural narratives. Carver Riki Manual has been commissioned to work on the whaikairo at both sites. This piece of work is ongoing.
MKWT has three contracts to deliver on behalf of CDHB. Scholarships for 2018. Applications were received across the Canterbury tertiary study in health. Forty scholarships were awarded. The second contract is around appointments process.
To date MKWT is charged to facilitate the appointments of 18 CCN work stream SLA groups. We continue to build a register of interest for those who wish to continue this appointment process and we are still looking for representatives.
The third contract is governance training. MKWT also has a contract to deliver governance training to support Māori in the health sector. A provider has been approached and we will continue to update accordingly. A pānui to support Māori in governance will be advertised soon.
Page last updated: 18 April 2019