Christchurch Hospital staff continue to care for 36 people injured in yesterday's terror attack
Saturday 16 March 2019Media release4 minutes to read
Following yesterday's mass-casualty terror attack the Canterbury Health System provided emergency care to 48 people.
While some people with minor injuries were discharged last night, we are still caring for 36 people in Christchurch Hospital.
There are eleven people who are critically unwell being looked after in our intensive care unit. In addition, one critically injured child has been transferred to Starship Hospital in Auckland.
Patients range in age from 2 years to late 60s. 
I want to express my sympathy to the families and friends of those who died in this horrific terror attack on our Christchurch community.
I would also like to acknowledge the way our staff stepped into emergency response mode, and the public for their cooperation yesterday afternoon when all of our Christchurch Hospitals and health facilities were in 'lock-down'.
We cleared patients from the Emergency Department to accommodate the large numbers of incoming wounded. Our integrated health system stepped up as they have before – primary care, our private hospital colleagues and the district health board, worked together to ensure people received the care they needed.
Canterbury people have been through a lot in recent years.
We had a series of earthquakes in 2010 and 2011 – and on 22 February 2011 one earthquake resulted in the deaths of 185 people
That was a shocking toll. Our community is still recovering from that.
Yesterday's terrorist attack took away the lives of 49 innocent people.
It's hard to fathom the enormity of this act of terrorism.
As the reality sets in for those directly affected and for those who live in our normally peaceful community we know people will need a lot of support with their mental wellbeing.
I encourage everyone to connect with families and friends, check in on neighbours and those who live alone. 
What happened yesterday is abhorrent.  It's a lot to take in and talking to friends and family can help.
People's lives have been changed forever, and we as a health system are here to support everyone in our community.
A reminder that if you want to talk to someone – free counselling is available by calling or texting 1737.  Trained counsellors are available when you need them 24 hours a day, 7 days a week.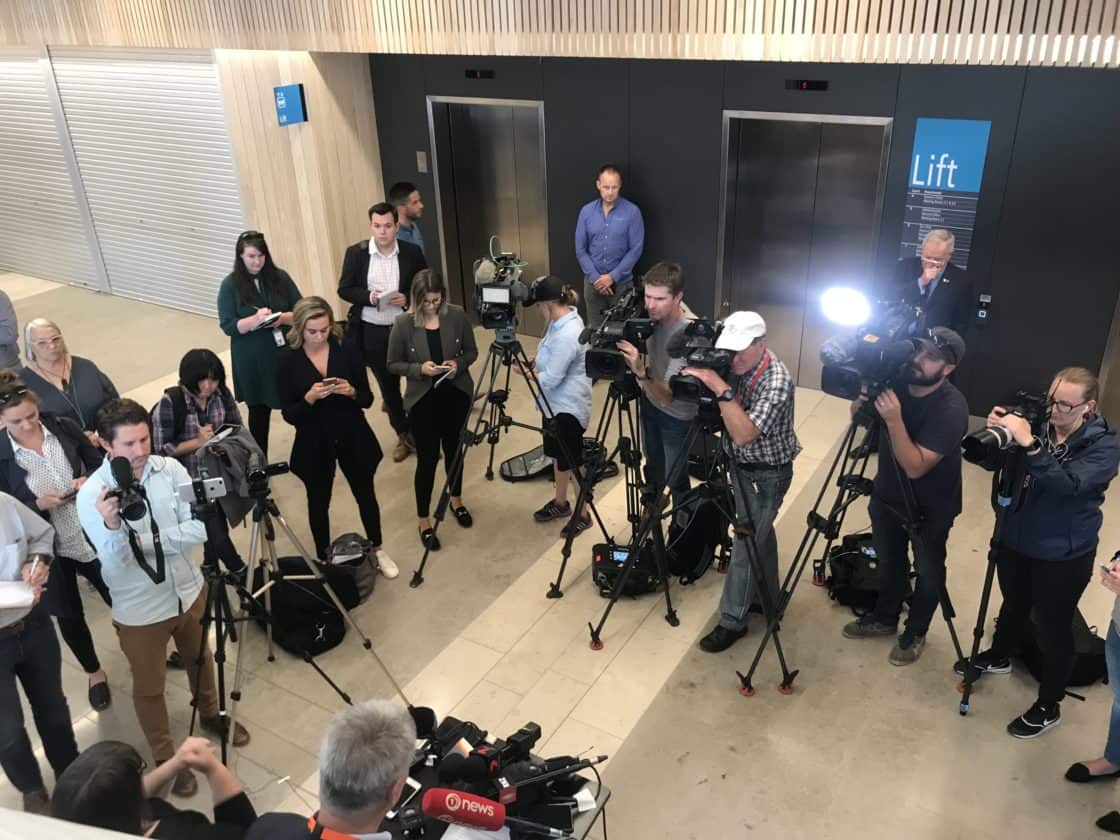 Editable video footage of today's health media briefing is available here: https://vimeo.com/324459677
Coverage is also available on our Facebook page: https://www.facebook.com/CanterburyHealthSystem/videos/1994361214204707/
ENDS

Our AllRight? Team have some good advice to help support wellbeing
A lot of us are feeling on edge and upset right now – this is a completely normal reaction
Disasters and big shocks take a toll on all of us and coping is not always easy.
During scary or surprising events, our brains react by releasing adrenaline. This response is our natural alarm system – our body telling us to be alert and ready for action. It's there to help us, but afterwards we can feel shaky, queasy or on-edge, and that's totally normal.
Looking after ourselves and each other
There are small things we can do to look after ourselves and others, even when times are tough.

Be kind to one another. Kindness is contagious, and boosts endorphins. 
Take a digital detox, and focus on an activity you love. Reading, games with the kids, or a short walk. 
Spend time with people you love – we all need each other. Talk about how your feeling
Focus on the things you can control
Supporting our kids and whānau
Children take their cues of parents — so if you're okay, they'll be okay too…
Be mindful how much 'worry' you're displaying, just be as cool as you can!
Keep children away from the media.
Answer their questions pretty matter-of-factly and in very 'general' terms. Drama it down. You don't have to get the answers exactly right here. Ensure you talk too about the police and how they did a really good job of keeping us safe. Keep the reassurance low key too — over-reassuring can make us think we need to be worrying more than we are!
Let them talk about it, but don't let it 'take over' – use distraction to keep their mind off it – we've got the board games out!
Stick to your normal routines as much as you can.
Page last updated: 18 March 2019