3 documents.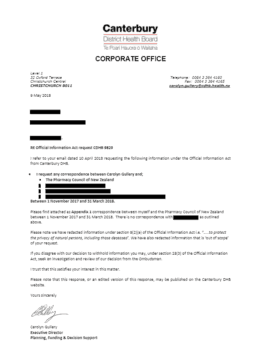 Correspondence with the Pharmacy Council of New Zealand between 1 November 2017 and 31 March 2018.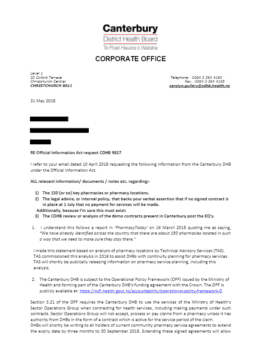 Number of fetal medicine specialists employed by CDHB and number of vacancies.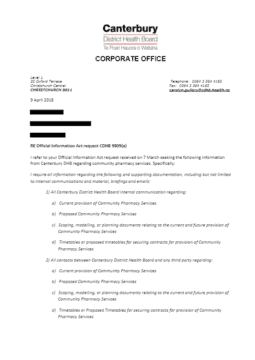 Current and proposed Community Pharmacy Services, scoping, modelling or planning documents.
Showing 1-3 of 3 results, page 1 of 1.
Page last updated: 28 October 2018