5 documents.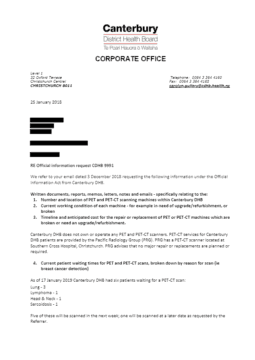 PET and PET-CT scanning machines, working condition, repairs, current patient wait times broken down by reason. Forecast wait times for scans over next 6 months.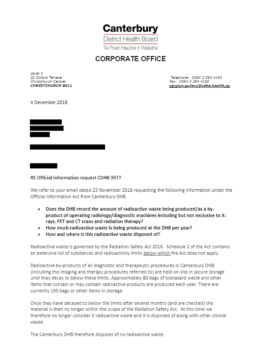 Does Canterbury DHB record the amount of radioactive waste being produced as a by-product of operating radiology / diagnostic machines?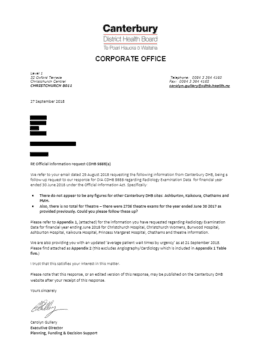 Radiology Examination Data for 2017/2018 for Christchurch Hospital, Ashburton, Kaikoura, Chathams and Princess Margaret Hospital.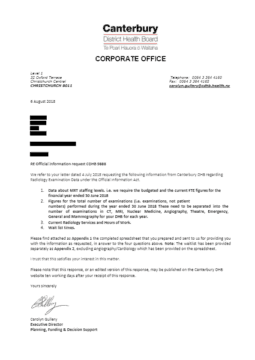 Information about MRT staffing levels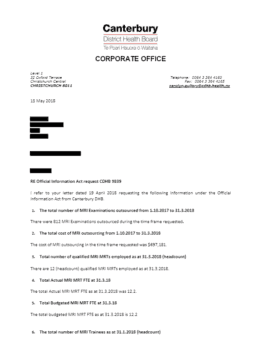 Showing 1-5 of 5 results, page 1 of 1.
Page last updated: 15 February 2019