14 documents.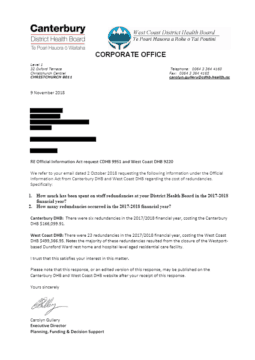 Request regarding how much has been spent on staff redundancies at Canterbury DHB during 2017/2018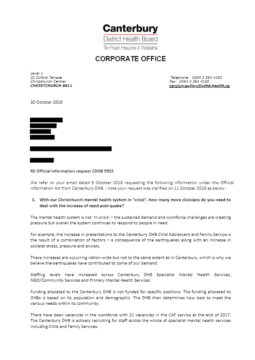 Request regarding staffing and funding for mental health services in Canterbury.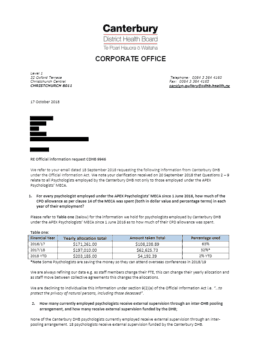 Psychologists, APEX. MECA, CPD allowance spent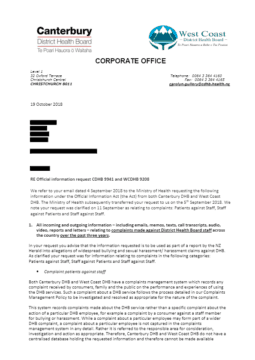 All information re complaints made over last three years: Complaints: Patients against Staff, Staff against Patients and Staff against Staff.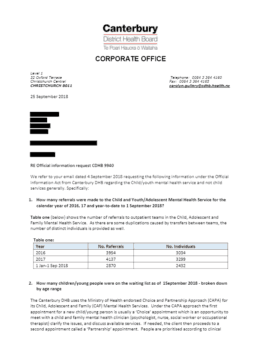 Number of referrals made to the Child and Youth/Adolescent mental health service for 2016, 2017 and to 1 September 2018.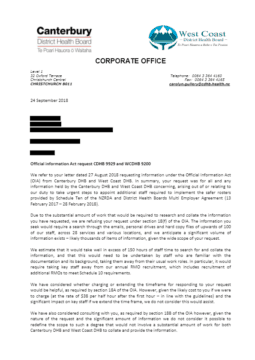 Implementation of steps to appoint additional staff required to implement [the safer] rosters" provided by Schedule Ten of the NZRDA & District Health Boards Multi Employer Collective Agreement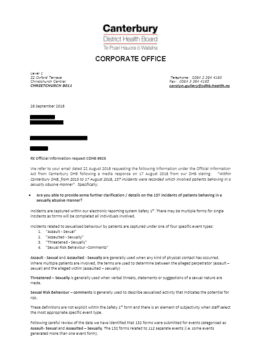 Canterbury DHB patients behaving in a sexually abusive manner.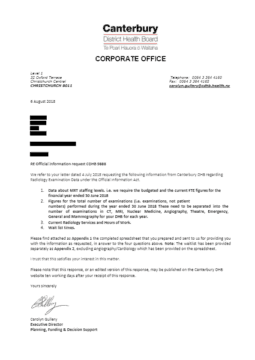 Information about MRT staffing levels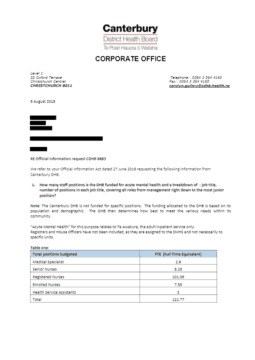 Staffing in Acute Mental Health Units, years of experience, vacancies, capacity, times above capacity.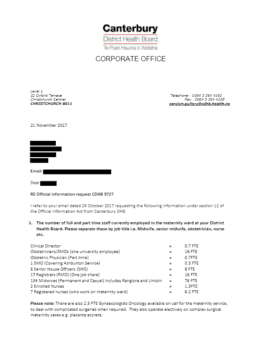 Maternity Ward – Number of staff employed, vacancies and any reports or information regarding staffing problems within the…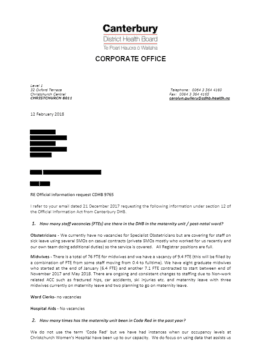 CDHB Maternity Unit – staff vacancies, how often has the unit been code red in past year.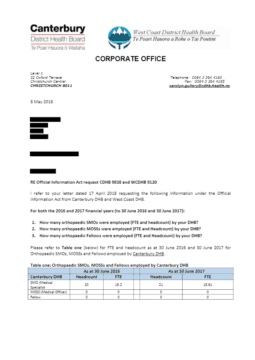 Breakdown of reported assaults on staff and patients in mental health facilities (including forensic facilities) dating back to…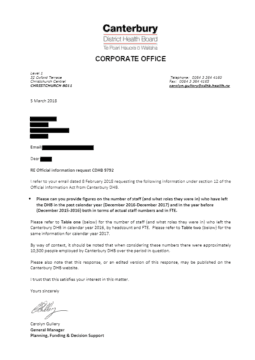 The number of staff and what roles they were in who left the CDHB in 2016 and 2017.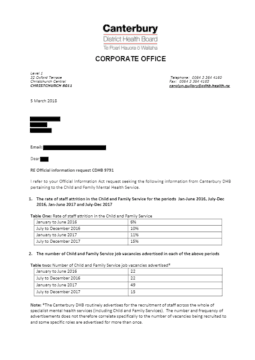 Staff attrition in Child and Family Service, number of job vacancies, number of staff employed.
Showing 1-14 of 14 results, page 1 of 1.
Page last updated: 27 November 2018