3 documents.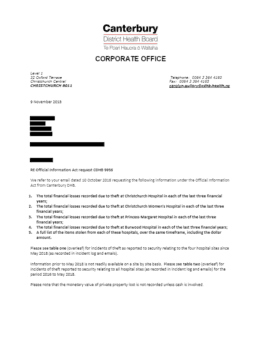 The total financial losses recorded due to theft at Canterbury DHB Hospital sites last three financial years.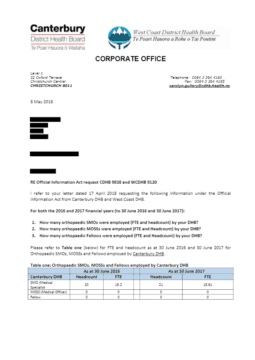 Breakdown of reported assaults on staff and patients in mental health facilities (including forensic facilities) dating back to…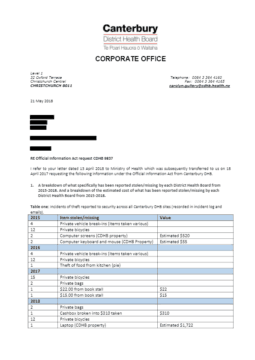 Property reported stolen or missing across CDHB sites between 2015-2018
Showing 1-3 of 3 results, page 1 of 1.
Page last updated: 29 November 2018