3 documents.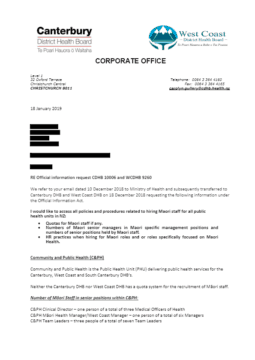 Policies and procedures related to hiring Maori staff for all public health units. Quota for Maori staff etc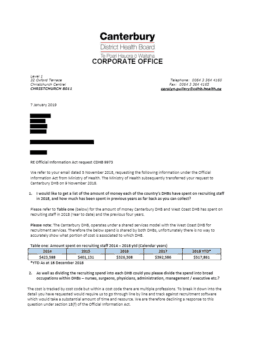 Amount spent on recruiting staff in 2018 compared to previous years. Occupations. Total salary spend for each occupation.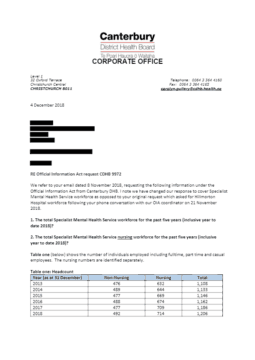 The total SMHS workforce for past five years. Nursing workforce same time frame. Total resignations same time frame
Showing 1-3 of 3 results, page 1 of 1.
Page last updated: 26 February 2019