3 documents.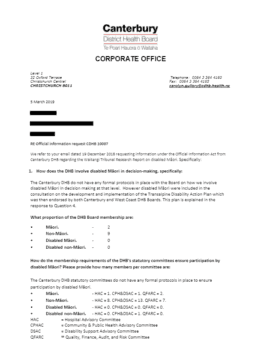 Request for information regarding the Waitangi Tribunal Research Report on disabled Māori.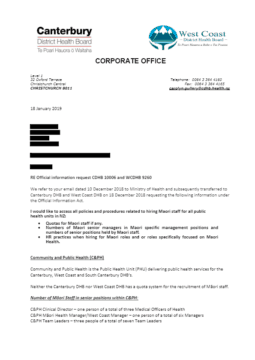 Policies and procedures related to hiring Maori staff for all public health units. Quota for Maori staff etc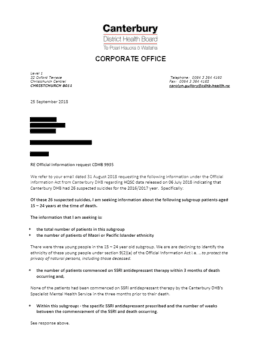 HQSC data released indicating that Canterbury DHB had 26 suspected suicides for the 2016/2017 year.
Showing 1-3 of 3 results, page 1 of 1.
Page last updated: 28 March 2019