5 documents.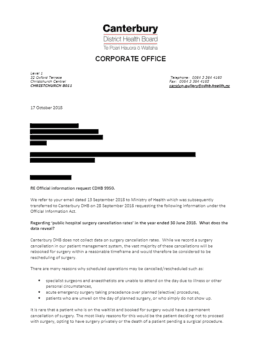 Surgery cancellation rates in year ending June 2018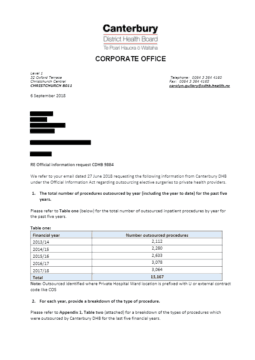 Outsourced elective surgeries to private health providers over last five years.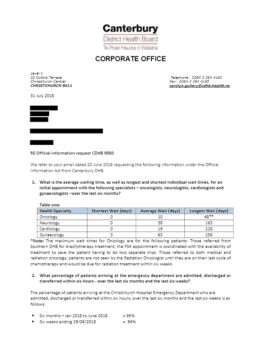 Waiting times for public health services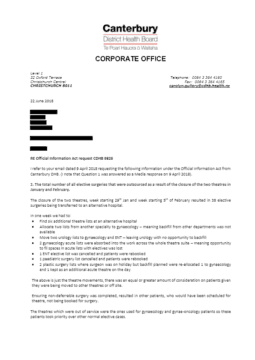 The total number of all elective surgeries that were outsourced as a result of the closure of the two theatres…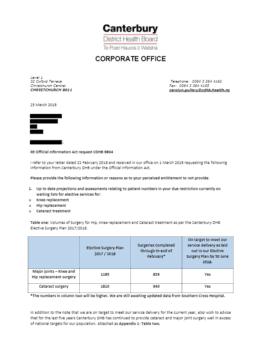 Projections and assessments relating to patient numbers for Knee, Hip and cataract treatment.
Showing 1-5 of 5 results, page 1 of 1.
Page last updated: 5 December 2018