4 documents.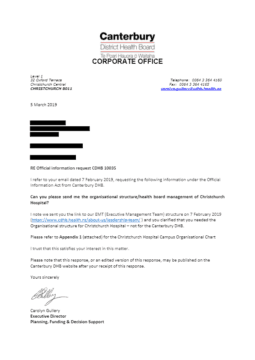 Request for a copy of the organisational structure/health board management of Christchurch Hospital.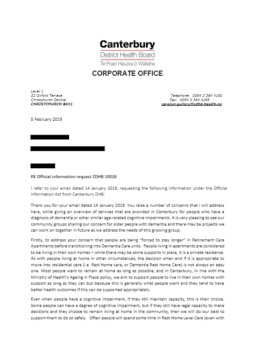 Overview of services that are provided to people who have a diagnosis of dementia or other age related cognitive impairments.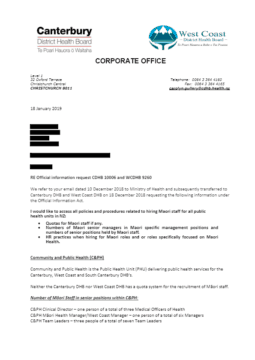 Policies and procedures related to hiring Maori staff for all public health units. Quota for Maori staff etc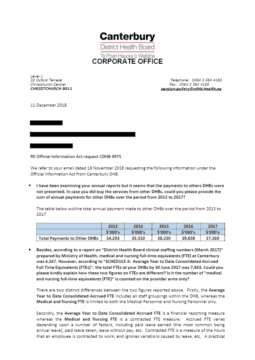 Information about payments to other DHBs over the period from 2013 to 2017 and information about clinical staffing numbers.
Showing 1-4 of 4 results, page 1 of 1.
Page last updated: 29 March 2019