3 documents.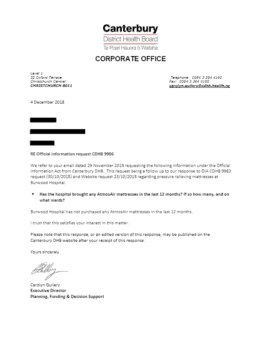 Has Burwood Hospital bought any AtmosAir mattresses in the last 12 months?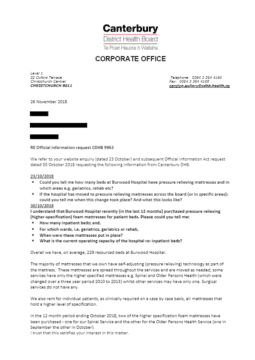 How many beds at Burwood Hospital have pressure relieving mattresses and how many purchased in last twelve months.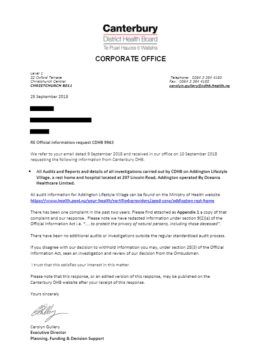 All audits, reports and details of all investigations carried out by Canterbury DHB on Addington Lifestyle Village, a rest home…
Showing 1-3 of 3 results, page 1 of 1.
Page last updated: 24 December 2018