12 documents.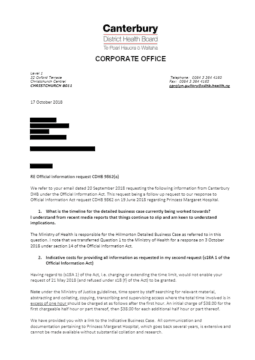 Request for time frame for release of Hillmorton detailed business case.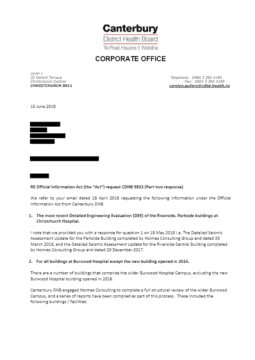 The most recent detailed seismic assessments for Burwood Campus except the new building.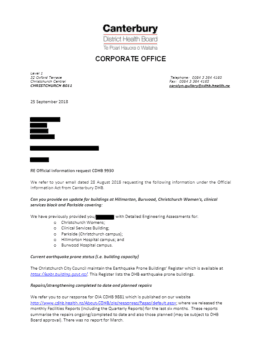 Updates for buildings – Hillmorton Burwood Christchurch Women's Clinical Services Building and Parkside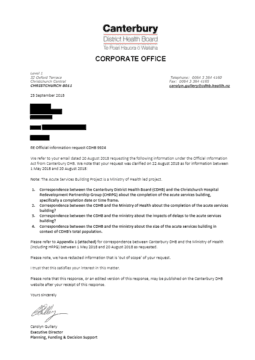 Correspondence between Canterbury DHB and HRPG and Ministry of Health regarding the Acute Services Building.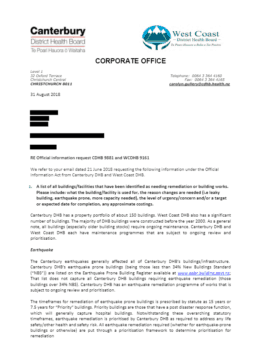 A list of all buildings/facilities that have been identified as needing remediation or building works.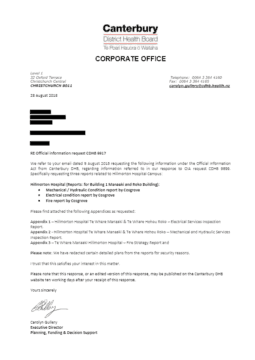 Hillmorton Hospital Building reports
What is being done about the new CDHB facilities still being built? When will these be completed?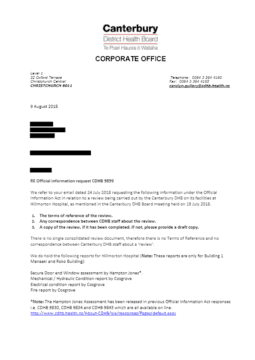 Review of facilities at Hillmorton Hospital Campus.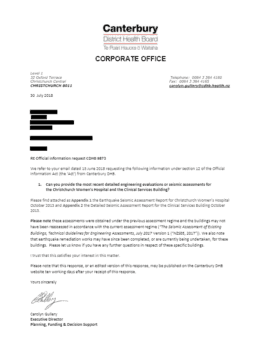 The most recent Detailed Seismic Assessments for Christchurch Womens Hospital and Clinical Services Building.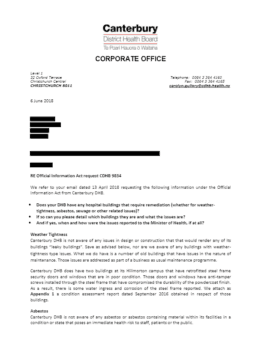 Does the CDHB have any hospital buildings that require remediation (whether for weather-tightness, asbestos, sewage or other…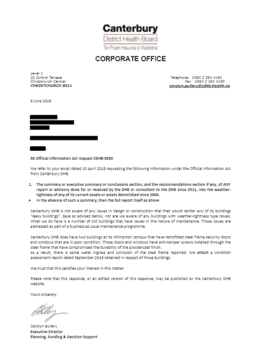 Reports or advice received into the weather tightness of current assets or those demolished since 2004.
The most recent Detailed Engineering Evaluation (DEE) of the Riverside, Parkside buildings at Christchurch Hospital
Showing 1-12 of 12 results, page 1 of 1.
Page last updated: 31 October 2018