3 documents.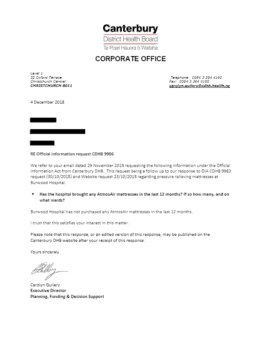 Has Burwood Hospital bought any AtmosAir mattresses in the last 12 months?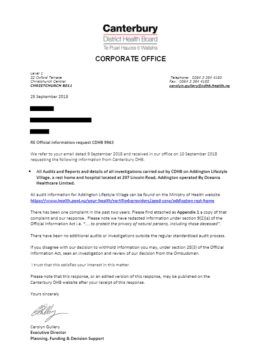 All audits, reports and details of all investigations carried out by Canterbury DHB on Addington Lifestyle Village, a rest home…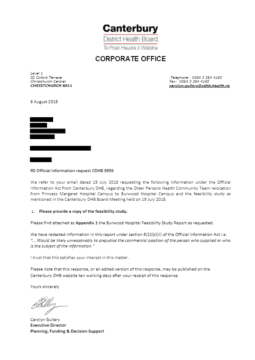 Older Persons Health Community Team relocation from PMH to Burwood Hospital Campus Feasibility Study
Showing 1-3 of 3 results, page 1 of 1.
Page last updated: 24 December 2018