4 documents.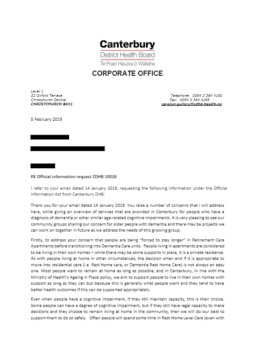 Overview of services that are provided to people who have a diagnosis of dementia or other age related cognitive impairments.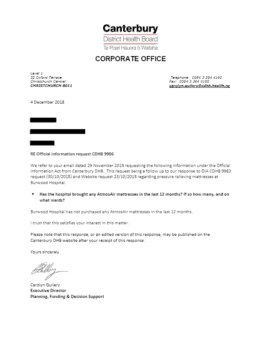 Has Burwood Hospital bought any AtmosAir mattresses in the last 12 months?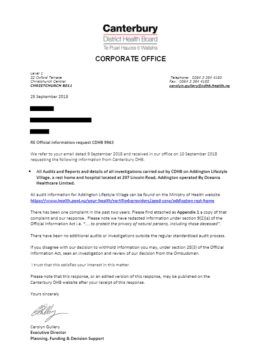 All audits, reports and details of all investigations carried out by Canterbury DHB on Addington Lifestyle Village, a rest home…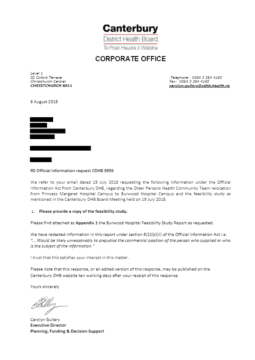 Older Persons Health Community Team relocation from PMH to Burwood Hospital Campus Feasibility Study
Showing 1-4 of 4 results, page 1 of 1.
Page last updated: 26 February 2019