4 documents.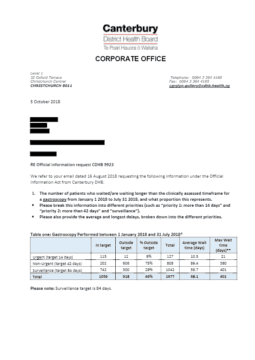 Request regarding the number of patients waiting for Gastroscopy, Colonoscopy and Dermatology treatment.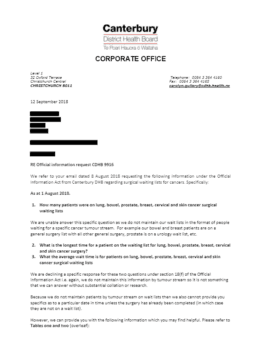 Surgical waiting lists for cancer and is Canterbury DHB meeting its FCT targets.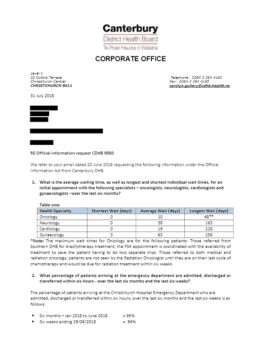 Waiting times for public health services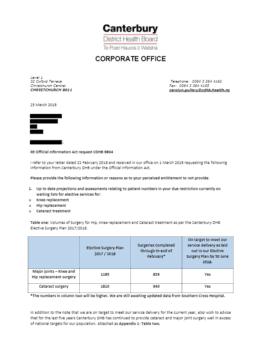 Projections and assessments relating to patient numbers for Knee, Hip and cataract treatment.
Showing 1-4 of 4 results, page 1 of 1.
Page last updated: 27 November 2018